Betty's School of Dance opened its doors in 1945. Betty Parlier, the original owner, created a studio that educated the community in ballet, tap, jazz, and acrobatics. Miss Betty, as she was called, had a sixty-year career in dance education until 2005, when she retired and passed her legacy on to one of her former students, Natasha Smyth Marko. Natasha had taken classes from Betty since the age of four, and taught and choreographed for her for nine years before taking over the studio.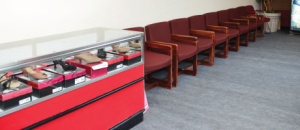 Betty's School of Dance holds fast to the values that have always been associated with this studio: that ballet is an art defined by its dancers' passion and talent, not by its sequins. Students receive a strong technical education in all classes through both movement and language. The studio offers a wide variety of classes, including ballet, Pointe, tap, jazz, modern, contemporary, tumble, belly dancing, hip hop, break dance, and Zumba. With the technical skills taught at Betty's, students have the tools to excel in any dance situation: from the challenging and original choreography of our own classes, to the fast-paced environment of auditions and conventions, to the advanced studies of higher education.
While performance is an important part of dance education at Betty's School of Dance, we do not participate in National Dance Competitions. Our students find enriching performance opportunities through studio ballet, concerts, company performances, and charity and community events. Students are taught to compete with themselves and bond with their peers through challenging classes, studio performances, and national conventions.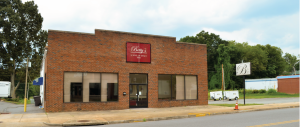 Dance is an art through which students have an opportunity to positively express their ideas and emotions, and we strive to make this type of education available to everyone. Our costume rental program saves our dancers hundreds of dollars each performance on costuming, and we have several discounts to help students with the costs.
We are accepting new students! We are confident that our supportive classroom environment will help students of any age or level adjust easily. Please contact us for any information about our studio. We hope to hear from you!